The sixteen teams who were short listed for the Web-Video Interviews had the opportunity to network with stakeholders from the Cyprus R&I ecosystem during a working breakfast, organized by Cyprus Seeds on June 13, 2019.
The Chairman of the National Board for Research and Innovation (NBRI) Prof. Philippos Patsalis participated into the morning discussion sharing his own experience of commercializing academic research while remaining committed to high-calibre scientific research.
During the breakfast, invitees had the opportunity to also hear from Ms. Marina Hatsopoulos, Director of Levitronix Technologies, investor in start-ups in Greece and in the USA and also a member of the NBRI, some of the common mistakes and hurdles that researchers face when commercialising technology.
Chief Scientist for Research and Innovation, Mr Kyriakos Kokkinos mentioned that the Cyprus Government has already taken a series of decisions, including the support of the 1st Round of the Cyprus Seeds Programme, aimed at strengthening research and innovation and the development of appropriate conditions to support and encourage innovative entrepreneurship.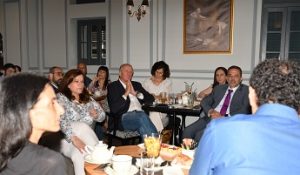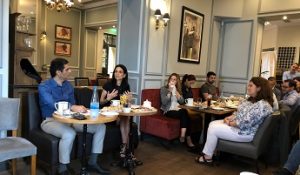 Photo Courtesy: Cyprus Seeds