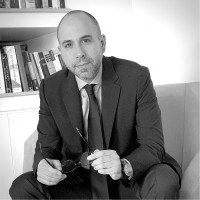 Biography
Dr. Nikolas Mastroyiannopoulos has extensive experience and a doctorate from the University of Bristol, UK. in Biomedical research, Molecular and Cellular Biology. He also has a degree in Biomedical Sciences from the UWE University, UK.
He has been working in the Department of Molecular Genetics, Function and Therapy at the Cyprus Institute of Neurology and Genetics from 2006 and in 2012, he was appointed Lecturer and later Assistant Professor at the Cyprus School of Molecular Medicine (CSMM) and has supervised numerous, MSc, Ph.D. candidates and postdoctoral fellows.
Dr. Mastroyiannopoulos has been working in various basic and translational biomedical research projects with academic and commercial value for over 15 years. His research focused on developing Gene Therapeutic approaches for Muscular Dystrophies and genetic heart disorders. He has established National and international collaborations with various academic and research institutions around the world, as well as a solid publication record with several peer-review publications and book chapters with considerable citations. Dr. Mastroyiannopoulos has attracted a number of grants in his field as principle investigator or collaborator from National and international funding bodies as well as private initiatives. He has also served as an Elected Board Member of the Cyprus Society of Human Genetics as well as a National representative, in a number of European Cooperation in Science and Technology (COST) actions.
On March 4th, 2020 Dr. Mastroyiannopoulos was appointed Chief Scientist of Research and Innovation by H.E. the President of the Republic of Cyprus.