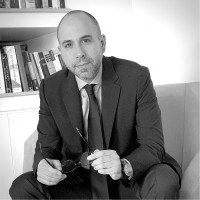 Message
Cyprus has a proven record of generating high-quality scientific knowledge. Centres of scientific excellence, that are gradually being developed within our research and academic institutions, conduct groundbreaking research at international level. At the same time, a significant number of companies compete well in the international research arena, establishing partnerships with foreign technology firms and multinational companies. Nonetheless, our country's innovation performance demands attention in order to improve its ranking on the European Innovation Scoreboard.  Taking action in transforming scientific knowledge into innovation and into tangible benefits for our economy and society, is mandatory and at the same time one of the most significant challenges we need to address.
Improving our national innovation performance requires, above all orchestrated efforts to develop a functional innovation system, comprising of all the necessary building blocks, where all stakeholders are in alignment, leveraging from synergies and complementarities.
Our intended policy for research and innovation is forward-looking and guided by an ambitious vision, addressing challenges in a multi-faceted manner. It is being developed and implemented, not only for the benefit, but also with the active involvement of key stakeholders from the private sector, the academic and research community and the Government, ensuring that it responds to the real needs of the innovation actors thus leveraging commitment along the way.  The policy encapsulates measures and instruments aiming at the significant enhancement of national investments in Research and Development (R&D), setting ambitious goals and cultivating the ground for boosting private sector investment.
Unlocking our research and innovation potential, as a country, would require to address these as a culture, a mindset and a way-of-life. Innovation and a new knowledge-based society need to be built on contemporary education – in its wider dimension – where our educational system, family and society work in a harmonised and systematic way to foster critical and creative thinking among our young generation, starting early in childhood.