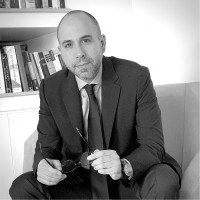 Message
The world around us is rapidly evolving and the role of Research and Innovation is now more essential than ever before.
Embarking on a renewed National Strategy for Research and Innovation, enabled by a series of breakthrough reforms implemented by the government, the path to realizing our mission to develop the fertile environment necessary to allow R&I to flourish in our country, is wide open.
We work hard towards this direction with a strong commitment to establish Research and Innovation as a fundamental base of a new growth model, capable of expanding the productive base of the Cyprus economy.
Infusing an entrepreneurial mindset across the board to transform the most promising research results into world-class innovative products and services, is one of my main goals and the driving force to achieve this is to create solid synergies. Consequently, it is important to establish a triple helix model of innovation, interconnecting academia, industry and government.
This triple helix model is based on the interactions between the three, acknowledging their distinguished functions. As interactions increase within this framework, each component evolves to adopt characteristics of the other giving rise to a hybrid system; a viable, fit-for-the-future and sustainable R&I ecosystem, horizontally adding value across all the sectors of the economy. An ecosystem, where research and innovation thrive and create opportunities for economic and social prosperity, in alignment with our green transition and digital transformation strategy.
With this in mind, we work closely with all stakeholders in order to strengthen the cooperation between the public and the private sector, connect the best talents of our research and innovation community with businesses and facilitate strategic partnerships and collaborations that will broaden the academia-business cooperation networks. Achieving these synergies will contribute in transforming R&I investments into innovative technologies, products and services, a real added-value benefit for the economy and the society.
By working together, we can create a robust and internationally competitive National ecosystem, strengthening at the same time the extroversion of our products, services and businesses to attract researchers and investors from abroad, creating linkages with international VCs and facilitating access to high-risk capital.
On this path to reach new heights through a restless spirit of innovation, one main challenge remains: to nurture a culture of Research and Innovation, pursued through a number of activities including competitions targeting the younger generations. Embracing result-driven creativity is vital in order to fuel cutting-edge ideas across all levels of education, society and industry.
Innovation is not born from just a dream. Innovation is born from curiosity, passion to make incredible things and to essentially do.  In this quest, we must all be curious dreamers that Do, daring to Dream, courageous to Do and perseverant to stay the course until we achieve our goals.